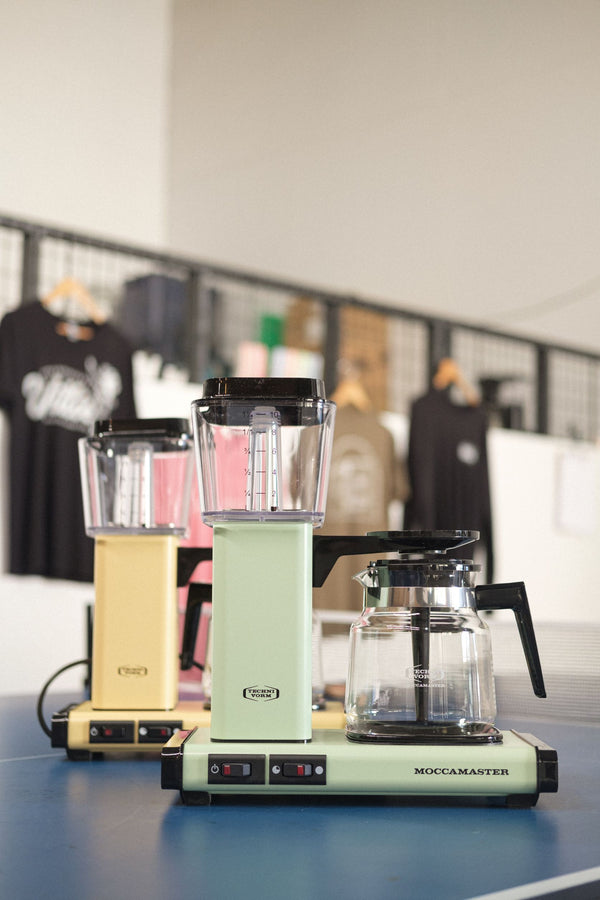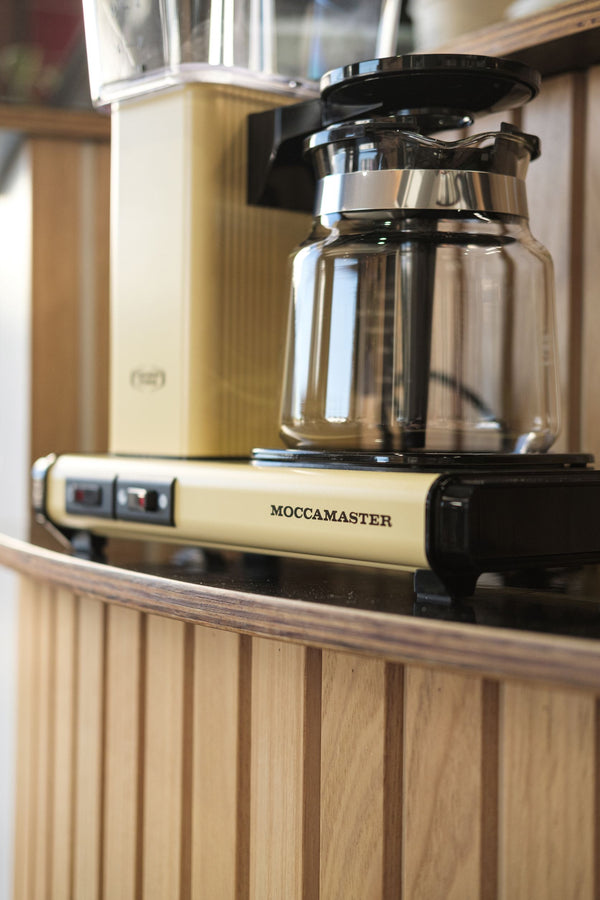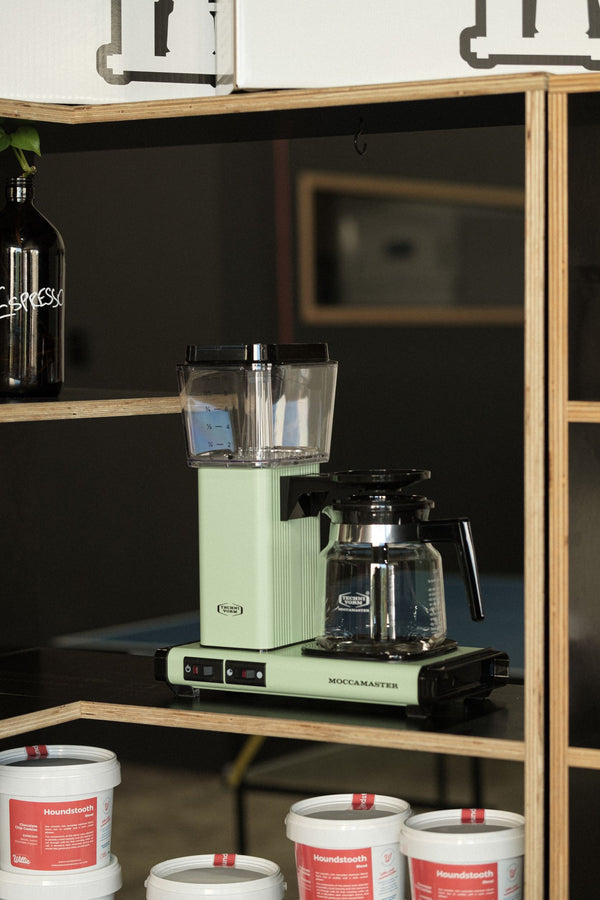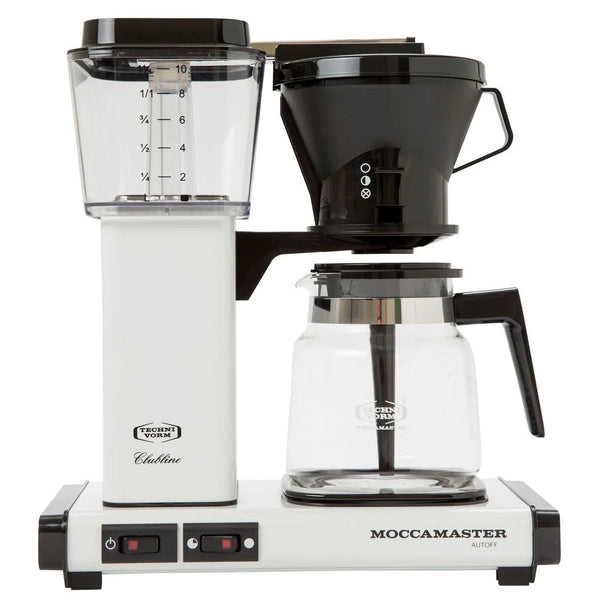 Love coffee, want more of it? The Moccamaster Classic coffee brewer's large 1.25 L carafe brews coffee for you and your household in under six minutes.
The Classic features a heavy-duty copper boiler that maintains a constant 90 - 95 degrees Celsius. This temperature range is one of the keys to balanced coffee brewing. There are also two temperature settings for the post-brew warming plate that will keep your coffee hot for up to 40 minutes.
The Moccamaster Classic percolator also features a 9 hole spray head that can saturate all the coffee grounds evenly. Programmed into the brewing cycle is a bloom phase, where the coffee grounds are lightly sprayed.
The device is built with high-grade aluminium, BPA-Free plastic, and high-grade glass to last for many years. Choose from 16 different colors and have the brewer blend into your kitchen.
Moccamaster Classic Features
Precise Temperature Control - The heavy duty copper boiler maintains a steady 90 - 95 degrees Celsius, the optimal temperature range for coffee brewing.
Built To Last - Encased in aluminum and built with sturdy BPA-Free plastic to last a lifetime.
Balanced Brewing - The brewing cycle includes a bloom phase for preparing the coffee grounds and the 9 hole spray head encourages even extraction and a balanced cup.
Coffee Association Blessed - Tested and certified by the SCAA, SCAE, and ECBC, the Moccamaster Classic has the blessing of the world's greatest coffee professionals.
Brew Big Batches - Brew up to 1.25 L of delicious coffee, enough for several people.
Warming Plate - Keep your coffee warm when the brewing completes. The warmer has two temperature settings and automatically shuts off after 40 minutes.
This product includes includes:
1 Moccamaster Classic

#4 Moccamaster Classic Filters (x100)
The Specifics
Certifications: SCAA, SCAE, ECBC

Dimensions: W-D-H (mm): 325 x 170 x 355

Carafe Capacity: 1.25 L