Airscape - Coffee Storage - 500g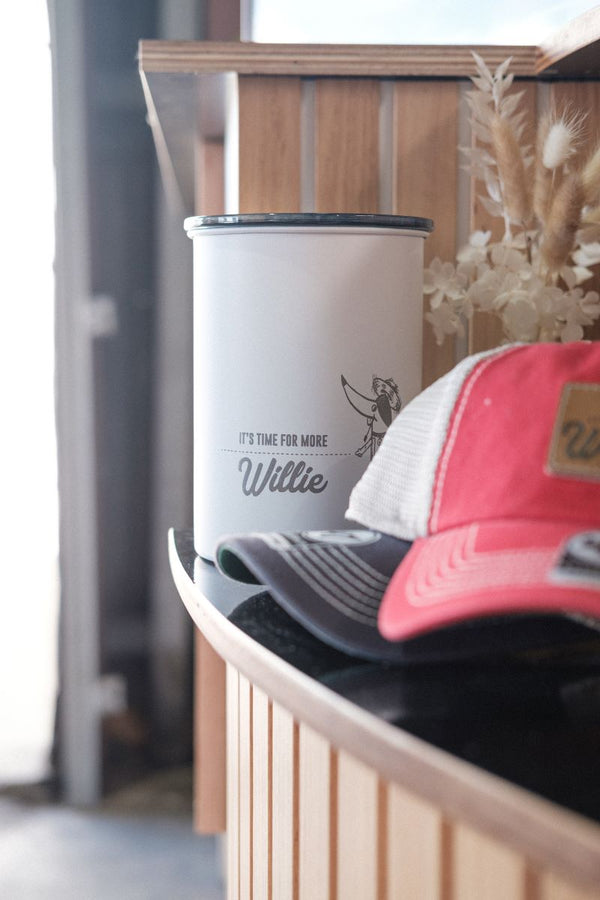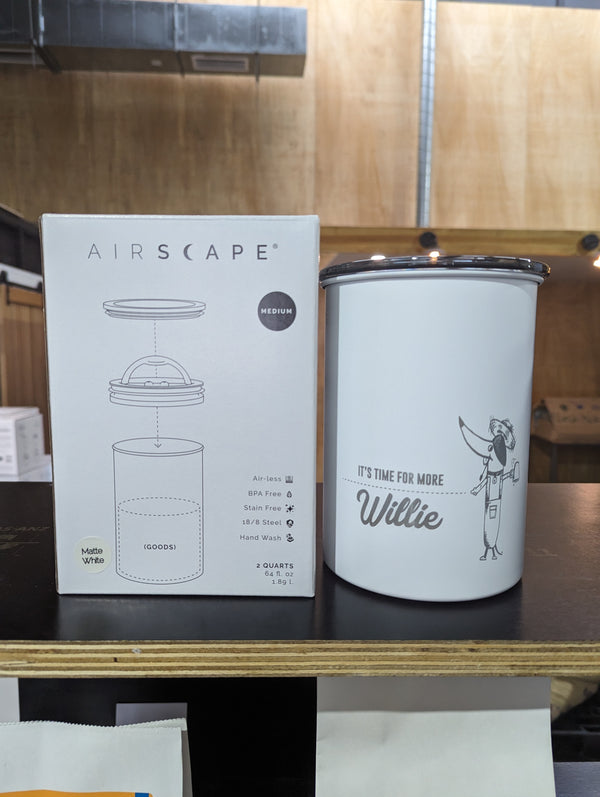 The original Airscape® coffee and food storage canister now Willie-ified. 
The Airscape® food storage canister with patented lid actively removes and locks out air to preserve and protect freshness and flavor.
Designed of durable, restaurant-grade stainless steel, the Airscape® canister body resists staining and odor retention. The BPA-free clear, top lid allows you to see how much is left in the container, and the inner Airscape® lid (also BPA-free) makes a fun "swooshing" noise as its pushed down, so you can actually hear it working.
Size:
• Medium (holds 1 lb/500 gr whole bean coffee)
• Measures: 5″ w x 7″ h
Is it time for more Willie...?