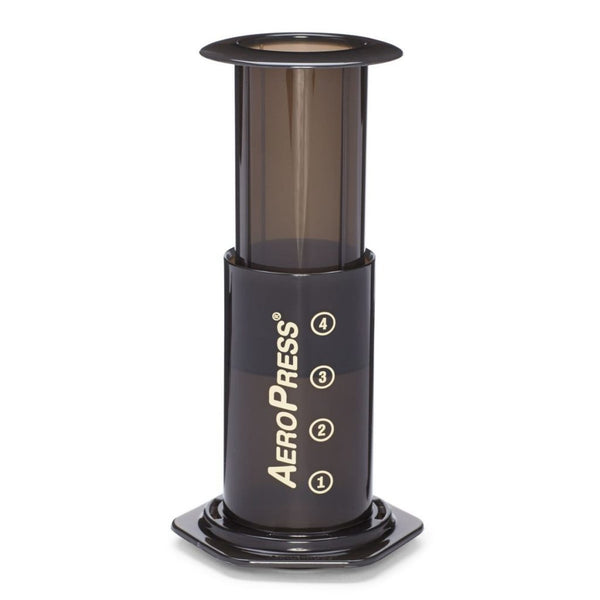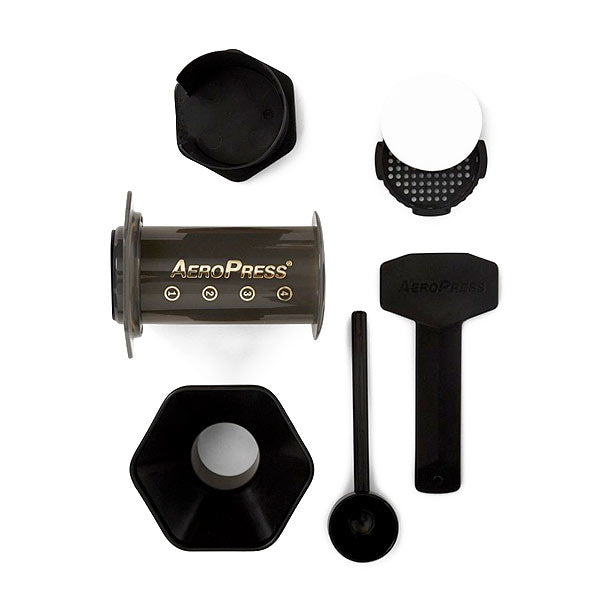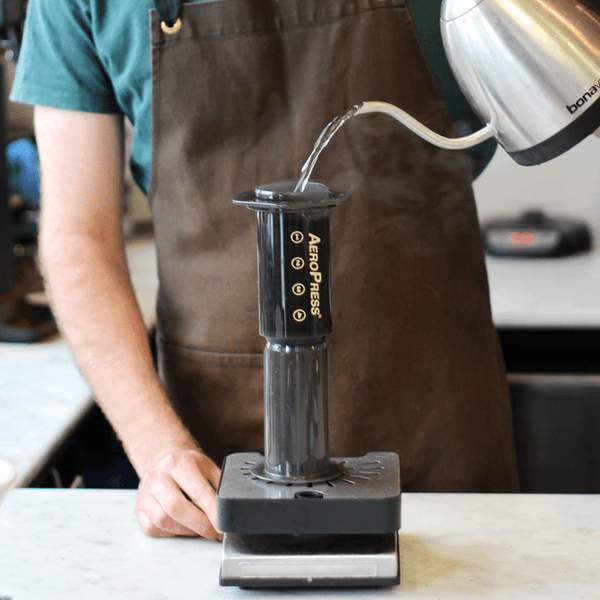 More fun than an etch-a-sketch. The light weight, easy to clean design has made this many coffee lovers' new favourite toy.
Enough with the airline coffee, pull down your tray table, and brew away. The AeroPress performs wherever you are while still remaining a functional everyday home and office coffee maker.
There really isn't an easier, faster or more delicious way to get barista style coffee anywhere, anytime.
Includes:
1 x AeroPress Coffee maker
Chamber

Plunger

Filter Cap

Paddle

Scoop
And… 1 x 350 Micro Filters for AeroPress (that's a year of brew-tastic fun)